Welcome to the Official Website of Raymond VIP
Disclaimer: Any information provided through this website or e-mail to the Raymond VIP, including but not limited to feedback, questions, comments, and suggestions, is non-confidential.
If you use the links in this website to access other websites, please be aware that the linked sites are provided for convenience and/or information purposes only. Raymond VIP makes no representations concerning their content, and is not responsible for their content.
Town and School links to voting information are provided as a courtesy only. Raymond Voter Information Project is a separate entity from the Town of Raymond and the Raymond School District.
Raymond VIP assumes no responsibility and shall not be liable for any damage to, or viruses that may infect your computer or other property via your access to, use of, or browsing this website or downloading of material, data, text or images.
---
Stay tuned! The 2023 Voting Guide will be finished, printed and mailed to all Raymond residences prior to Voting Day. We are currently seeking business sponsorships - see below!
Get Ready to Vote! Voting Day for Raymond is Tuesday March 14, 2023
Candidates for Elected Officials for the Town of Raymond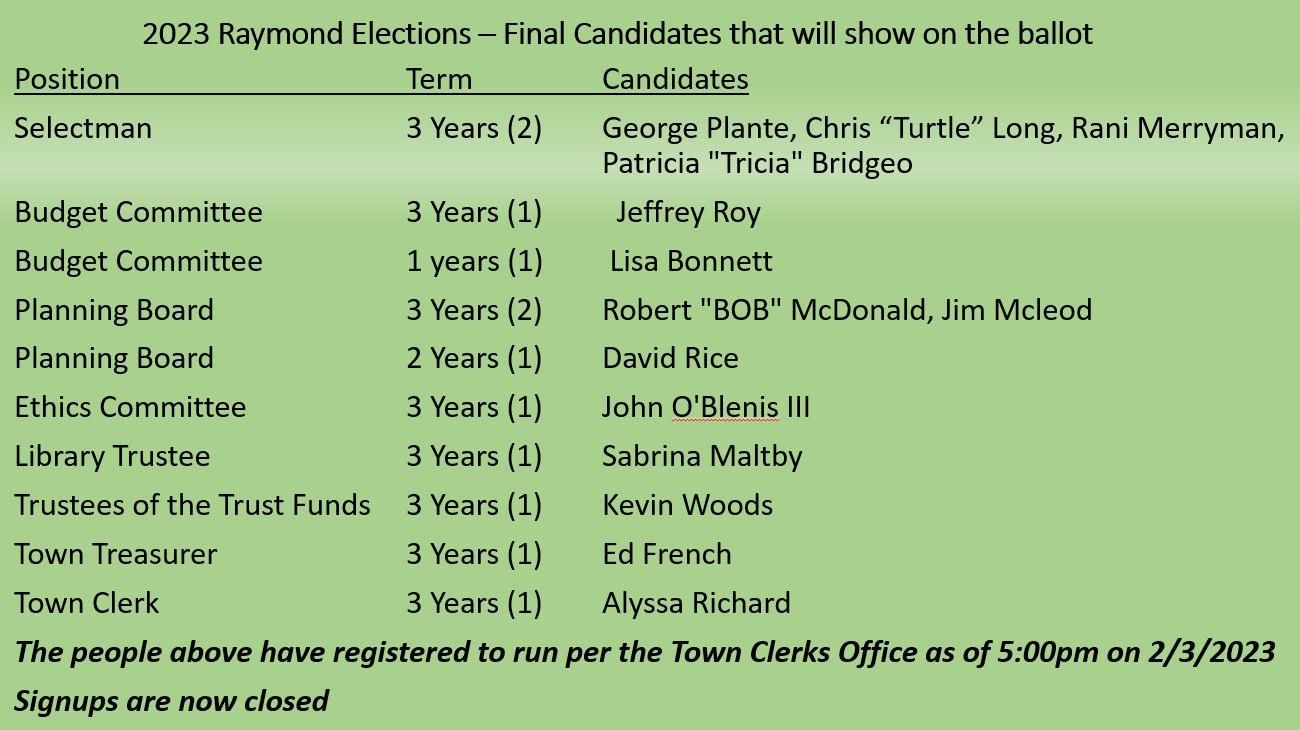 School Deliberative Session
Saturday, February 4, 2023
Voter Information from the School Board
Watch Recorded Event online, on-demand on Raymond Community Television
Town Deliberative Session
Saturday, February 11, 2023
Voter Information from the Town of Raymond
Watch live on Raymond Community Television online here
---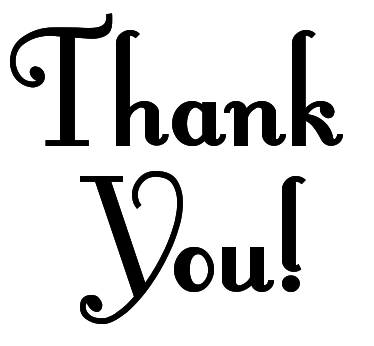 The Raymond Voter Information Project is a nonprofit run by a team of volunteers. We rely on funds raised from membership dues, donations and business sponsorships. We thank all our donors and sponsors - past, present and future! Become a RVIP Member, or renew your Membership now. The fee is $15 per person for one year, and this membership is crucial to helping the RVIP pay for our annual nonprofit dues, order supplies, and help pay for the production of the annual Voter Guide. Membership affords you voting privileges at our meetings, subscription to our monthly newsletter, and access to free programs (in person and virtually) throughout the year.
You may fill out our online membership/donation form to save printing our paper form to send in the mail. If you prefer to just send a check and print out this form, rather than pay online, that is perfectly fine and there are no extra fees incurred that way. Thank you!
Business sponsorships are available for donations of $100 or more, if you'd like to sponsor and be listed in the 2023 Voter's Guide. Thank you for any and all donations and sponsorships, every little bit really does count.
You may print out our receipt for either your personal or business tax purposes.
---
Become a sponsor or renew your business sponsorship for the 2023 RVIP Voting Guide!
---

---